...I'd do this more often.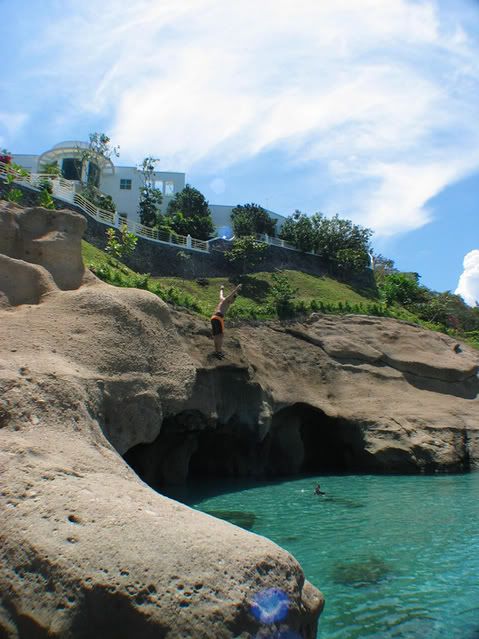 That's me, jumping off a big-ass rock into the sea over 20 feet below. I believe I've never had that much adrenalin pumped into my system before.
Sooobrang asteeeg!
Photo taken from our trip to Tali Beach in Nasugbu, Batangas last May 22, 2005. Courtesy of my officemate Alvir Jugo. More pics to follow.